Optiven CEO , Wachiuri Lauds Kenya And Rwanda On Cooperation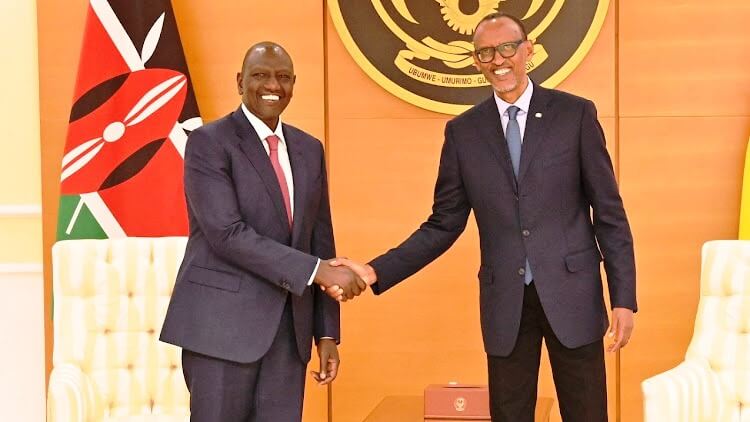 Optiven Group CEO George Wachiuri has lauded the continued partnership between Kenya and Rwanda. Speaking in Nairobi shortly after signing of a bilateral partnership by President Dr. William Ruto and his Rwandan host Paul Kagame, Wachiuri noted that the leaders passion for peace in the region will spur business and improve the economies of the larger East Africa Community.
Wachiuri noted that Optiven had embraced the opportunity to tap into the Rwanda market by empowering investors to invest in real estate. His remarks come shortly after the Optiven Rwanda team returned to Nairobi after engaging Rwanda.
Meanwhile Kenya and Rwanda today signed an agreement in 10 areas of cooperation to enhance relations. The Memorandum of Understanding will establish mechanisms for effective cooperation in Education, ICT, Gender and Child Development, Youth and Capacity Development.
Invest with Optiven
Absa Towers Loita Street, 2nd Floor
Call / SMS / Whatsapp: +254 790 300300
Diaspora:+254 790 667799 
Email: info@optiven.co.ke

Post Views: 120
Pithon Kamau2023-04-05T19:37:33+00:00
(Visited 1 times, 1 visits today)