Relatively high rates are keeping new listings low, frustrating willing buyers.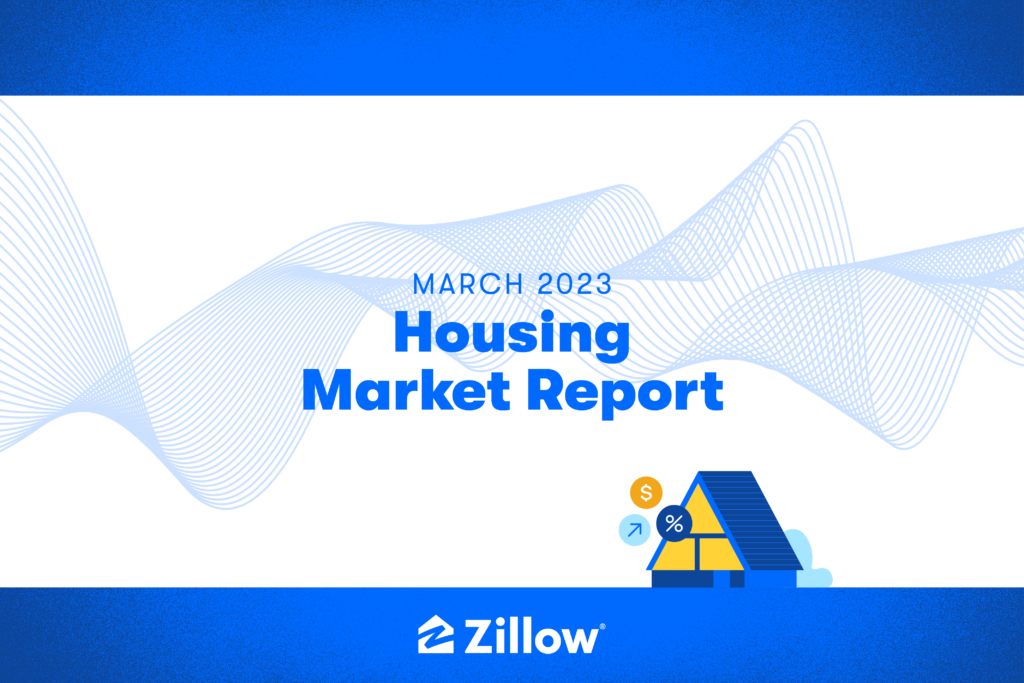 The typical U.S. home value climbed 0.9% from February to March, the strongest growth since last June. The Zillow Home Value Index is 3.0% higher than one year ago and 3.2% lower than its peak last July, which was followed by 6 straight months of declines. This month's turnaround confirms that market conditions have swung from a slow seller's market in late 2022 to a typical springtime seller's market, with remarkable speed.
From hot spots to soft spots – local ZHVI trends
New Orleans home values were the only to fall among top-50 markets, -0.1% from last month. Kansas City had the largest monthly gain, 1.6%. Some of the weakest monthly growth was in earlier pandemic-era hot spots like Las Vegas (0.2%), Austin (0.2%), Phoenix (0.3%) and Nashville (0.3%).
Home values fell from year-ago levels in 18 major markets, with San Francisco experiencing the biggest drop (-9.4%). But even San Francisco had strong monthly growth: 1.3%. That suggests that many markets may have already seen prices bottom out, and those price declines may be helping entice more buyers this spring. 
The new listings drought continues
There were 22.3% fewer new listings than last March, and 20.2% fewer than March 2020, when the pandemic began to disrupt the housing market. That's the fewest new listings for March on record in Zillow's data back to 2018, and it means buyers have very few fresh options to consider on any given weekend this spring. For the whole first quarter, a little over 816,000 new listings hit the market, compared to 1,003,000 last year and about 1,157,000 on average in more normal times, in 2018 and 2019's respective first quarters. The most likely reason for scarce listings is that homeowners don't want to let go of their very low mortgage rates–often around 3%–in an environment where they'd need to start paying 6% or more on a new 30-year loan.
The listings reservoir is not on track to fill back up anytime soon
Active inventory is only up 8.9% from last year, and still 36.2% below March 2020 levels. The small year-over-year growth is a concerning reversal from earlier this winter, like in January when home shoppers benefited from 19.5% more active listings to choose from than in January of last year. The very low inventory is likely a major reason that home prices have begun to rise again.
Without much fuel, the fire of pending sales is still burning low
Newly pending listings were down 24.1% year-over-year in March, a rather steeper drop than February's 19.1% decline from last year. Sales volume was already subdued by higher borrowing costs and prices for several months, and the dearth of new listings this spring is putting one more obstacle in buyers' paths.
Rents are also firmly back in seasonal positive growth territory
Asking rents climbed 0.5% month-over-month, or slightly less than normal for this time of year. Rents are now 6.0% higher than March of last year. See more on rents in the March 2023 Rental Market Report.
(Visited 1 times, 1 visits today)