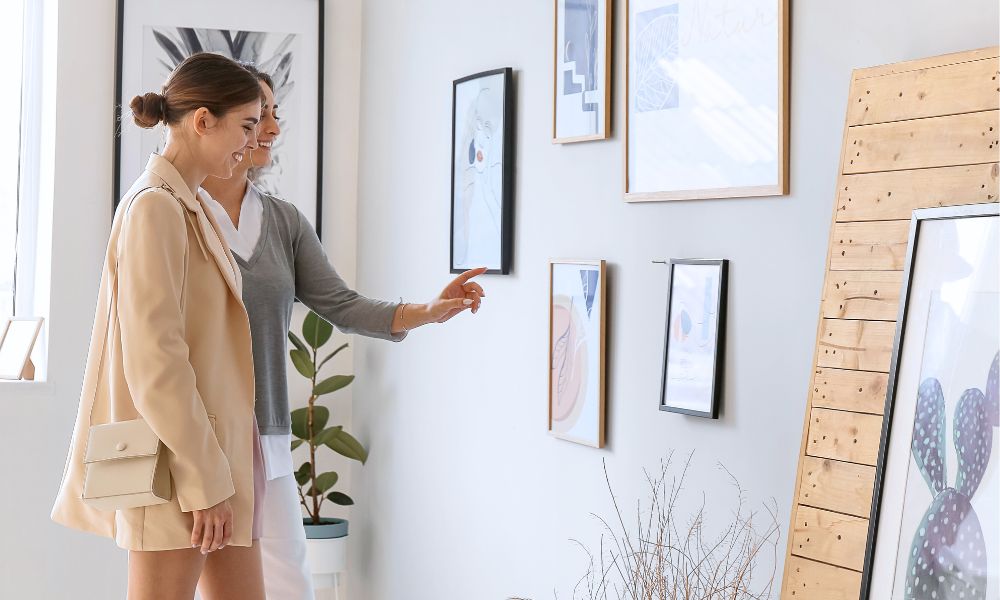 Whether you're ordering new prints for your walls or finally displaying art you've kept for ages, you need to start with an ideal hanging method. Here's a quick guide to help you decide whether to frame your prints or not. You'll discover tips for selecting frames and hanging your art prints.
What You Should Consider Framing
While not every art print requires framing, there are various print materials you should strongly consider framing to preserve their condition. If you're working with fine art prints on high-quality paper, you should frame these with a non-acidic mat. Use the same method for photographs and artwork printed on glossy paper.
Unless you're working with a wrapped or mounted canvas, you may also want to frame canvas materials. Loose canvas can make a suitable mural or tapestry, but it can often appear cheap or commercial when hanging without a frame.
What You Don't Need To Frame
There are also more durable printing methods and materials that can last for years without a protective frame. For example, when you order a wrapped or mounted canvas, you can hang it without any border. Not only do these prints look great on their own, but they're more durable and glare resistant. There are also other types of specialty prints that don't require framing and often look better without a frame to border them. Glass and metal prints are examples of this.
Tips for Choosing the Right Framing Materials
Once you know you need to invest in a frame for your print, you may wonder how to choose one out of all the options available. Start by examining the colors and composition of your art piece. You want to choose a frame that'll complement it without distracting from it. You'll also want to keep the rest of your space in mind when selecting the frame's color, size, and style. If you're still having trouble deciding on a style, you can reference more tips for choosing the right frame for your art prints.
When ordering an art piece, start by deciding whether you want to frame it or not, then use these tips for hanging your art prints to select the perfect print material. These tips will help you choose a frame if needed and display your prints in a way that highlights their unique style.
(Visited 1 times, 1 visits today)