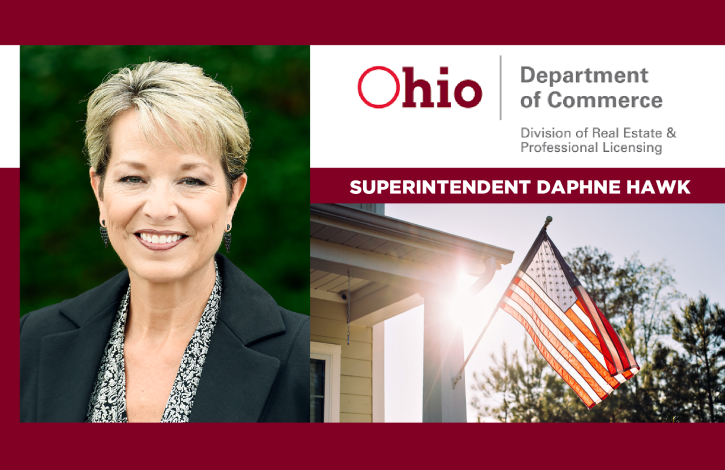 REALTORS: Earn three credit hours of Core Law by serving as an Election Day poll worker
Jun 14, 2023
By Daphne Hawk, Superintendent, Ohio Division of Real Estate & Professional Licensing
The Ohio Real Estate Commission approved three credit hours of Core Law for any real estate licensee who performs their civic duty as an Election Day poll worker on Aug. 8, 2023, or Nov. 7, 2023.
For those Election Day workers who hold an Ohio real estate license and wish to receive continuing education credit, they will need to do the following:
Download the PEO Continuing Education Certificate (attachments below).

Have the Presiding Judge complete the certificate

on Election Day

, certifying that you were present and completed your duties as a Precinct Election Officer.

Submit a copy of the completed certificate (available below) to the Ohio Division of Real Estate in order to receive credit at

">.
Should you have any questions, please contact the Division at 614-466-4100.
(Visited 1 times, 1 visits today)