Los Angeles
More than two years after our last update, completion nears for a mixed-use apartment complex near the G Line busway's Laurel Canyon Station in Valley Village.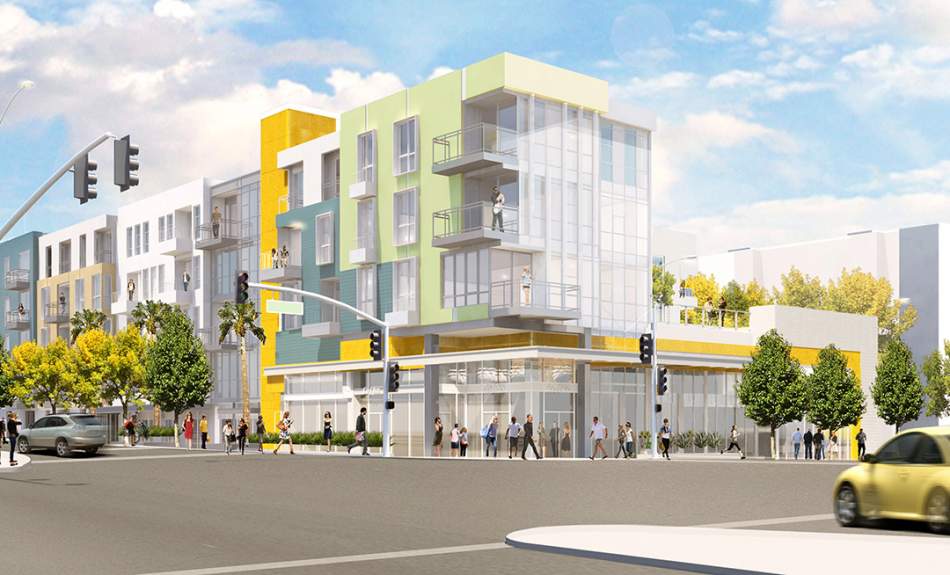 Rendering from Chandler and WhitsettGMPA Architects
The project, located at 12444 Chandler Boulevard, consists of a five-story building which features 69 one- and two- bedroom apartments atop 4,250 square feet of street-fronting retail space and a 140-car garage.
In exchange for density bonus incentives permitting greater height and floor area than allowed by zoning rules, developer Yaron Levy will be required to set aside nine of the apartments as very low-income affordable housing.
GMPA Architects designed 12444 Chandler, which in near finished form, lacks the colorful paint scheme depicted in project renderings. In addition to housing, the complex will include amenities such as a recreation deck, a gym, and a community room.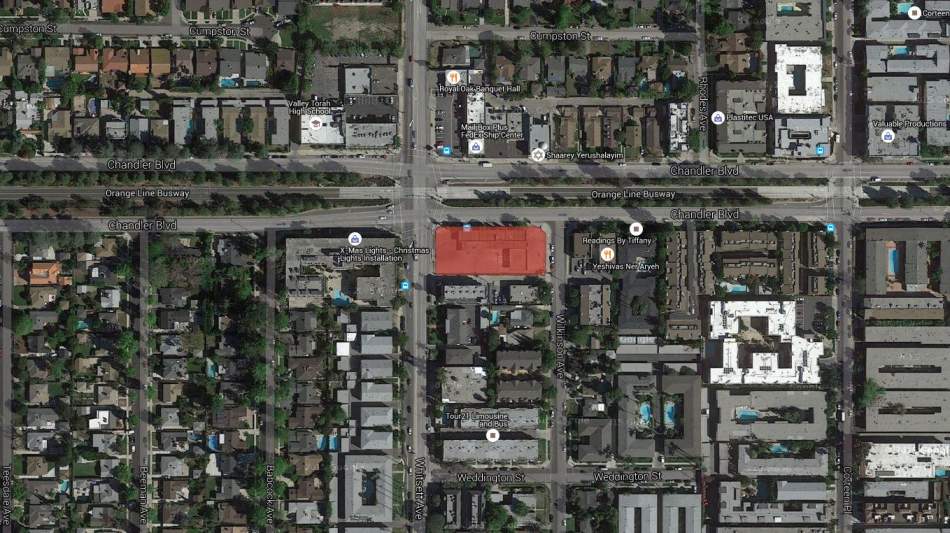 12444 Chandler BoulevardGoogle Maps
The apartment complex, located at Chandler's intersection with Whitsett Street, follows a handful of similar new residential buildings along the path of the G Line, such as the 60-unit Art Set NoHo apartments just over one mile to the east.
Follow us on social media: 
Twitter / Facebook / LinkedIn
Copyright © Urbanize Media LLC 2023
(Visited 3 times, 1 visits today)